Many people might think that they have the right mindset, leadership skills, and business know how to create a successful business on their own. We are not judging here because that may very well be the case. However, for us personally, and anybody who wants to be truly successful in the world of business, reading a few different business, leadership, and mindset books might just come in quite handy. I know I don't ever want to say I know it all, as there will always be something more to learn.
Not all of the leadership books out there are top quality, so where the hell do we start? I hear you ask.
Recommendations – that is why we are here right now. We've put together a collection of the best business leadership and mindset books that we are reading, loving, and that have been recommended to us by people doing the things we respect and aspire towards. There's a fair chance they might very well help you create your own big and successful business too.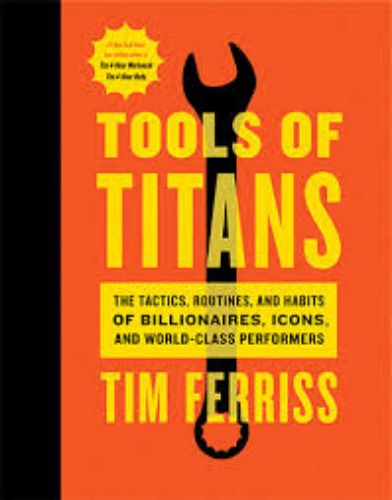 1. Tools of Titans – Tim Ferriss
This New York Times #1 Best Seller is all about giving you the tools and knowledge you need for a successful life. It contains interviews with successful business-people, billionaires, star athletes, movie stars, and more. The whole point here is to show you how all of these people, whether baseball players or oil tycoons, live their lives and how they got to where they are. It's all about showing you exactly what these people did to achieve such a monumental level of success. Whether it's lifestyle advice, diet advice, mindset advice, or spending habits, you'll find it all in Tools of Titans.
Check it out on Amazon here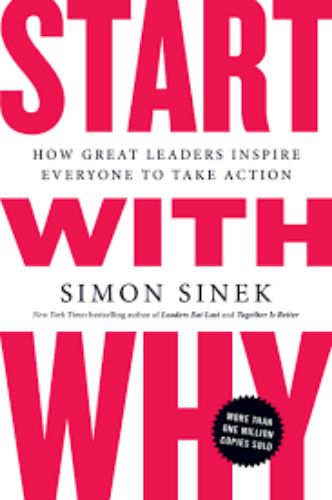 2. Start with why – Simon Sinek
Another New York Times Best Seller, Start with why is all about comparing two main ways of achieving success. It compares the road of inspiration with the path of manipulation. It does conclude that inspiration is much better than manipulation, but there is so much more useful insight present in this book. The theory of Simon Sinek is that 'why' always comes before' what' and 'how', or in other words, the inspiration behind an idea is the really important thing. Your 'Why' becomes your rock, your  milestone, your benchmark, your reference point when the going gets tough. Knowing this really clearly in your mind keeps you on track and focused to achieve all the things along the way to get you where you are aiming for. This book is truly a great read for anybody looking for some inspiration.
Check it out on Amazon here.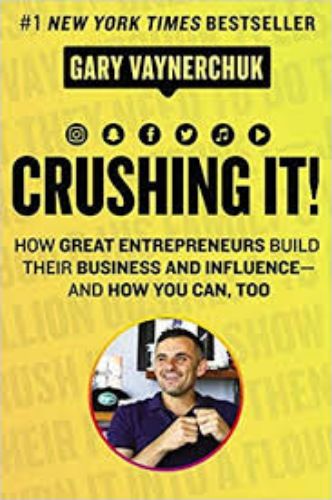 3. Crushing It – Gary Vaynerchuk
Gary built his own business from a $4 million dollar one into a $60 million dollar wine empire and he did most of it through websites, online marketing, and with SEO. This is a book that small business owners should read if making a website is on the table. Crush It is all about teaching you how to increase your online sales. It's a great self-help book with tons of information and ideas pertaining to online marketing and increasing online revenue. If you don't know what SEO is at the moment, read this book and you'll be an expert by the end of it. 
Check it out on Amazon here.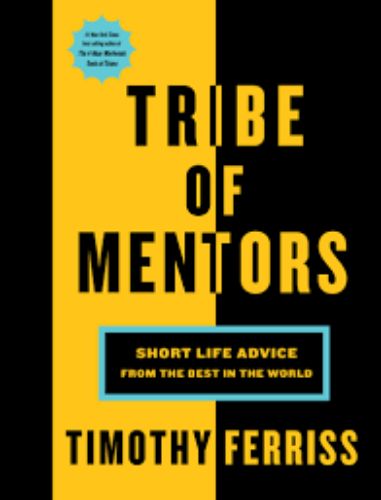 4. Tribe of Mentors – Tim Ferriss
This book is quite similar to the first one on our list in the sense that it contains interviews and tips from over 130 of the world's leading performers. Whether they are stunt men, actors, musicians, or artists of any kind, they share vital lifestyle tips and information which helped them achieve their own success. Tim Ferriss already has a couple of New York Best Sellers under his belt, and this book is no different. If you need to change your mindset and need a fresh outlook on your life, this is a read worth looking into. If you want to become as successful as those big time movie stars, Tribe of Mentors just might help you do it, or inspire you in even some small little way.
Check it out on amazon here.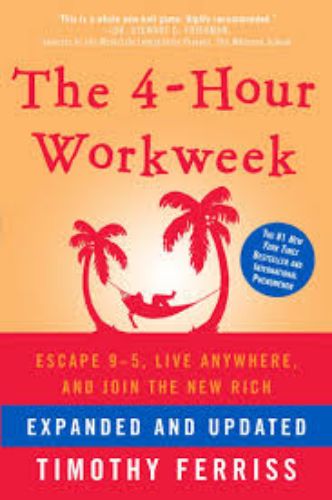 5. The 4-hour Work Week – Tim Ferriss
Tim Ferriss deserves another spot on this list and it is because his books have helped millions of people achieve the success they desire. The 4-hour Work Week is his original best-seller, and is all about teaching you how to live, be successful, and be happy, without tiring yourself out and becoming a slave to your office. As the title implies, this book will teach you how to maximize the results you get from your work efforts without actually having to do all that much work at all. Tim hates grueling work weeks with long hours and his advice might help you avoid this, by teaching you how to work smarter, and not necessarily 'harder', to avoid working, for works sake alone. 
Check it out on Amazon here.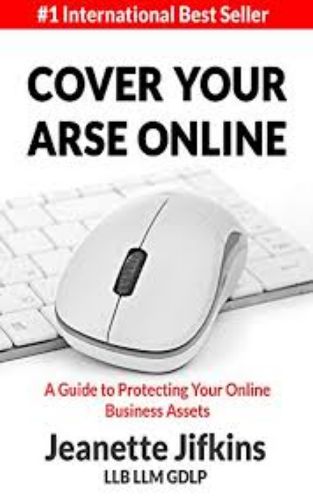 6. Cover Your Arse online – Jeanette Jifkins
If you are looking to start your own online business,  this is the book to read. Cover Your Arse Online is all about teaching you what the pitfalls and dangers are when it comes to starting an online business. Fear not, because Jeanette Jifkins also tells you how to avoid these dangers. Whether the issue is low website traffic, unsecured payment methods, or bad customer reviews, this book will help you get around them all. The most important part of this book concerns legal issues that arise from starting an online business. If you want your butt to be covered legally, this is a book worth taking the time to look at. 
Check it out on Amazon here.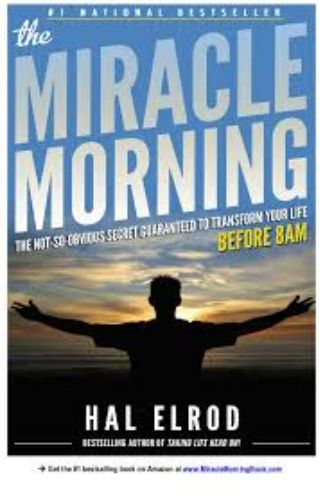 7. The Miracle Morning – Hal Elrod
This book by Hal Elrod is all about creating an efficient use of your time to fit in the practices that we know will benefit us long term, and how to make the most out of every day that comes your way. Incorporating tools and guidelines for the perfect morning, and based on research about top performers (similar to Tim Ferriss's books) who all credit similar practices with their success. Practices such as sleep quality, meditation, reading and staying informed within their field, exercise, health, tools to increase their discipline, etc, The Miracle morning will help you make the most of it all and in a way that is achievable, unlike so many other books that make us feel overwhelmed because we 'should be doing more'. 
Check it out on Amazon here.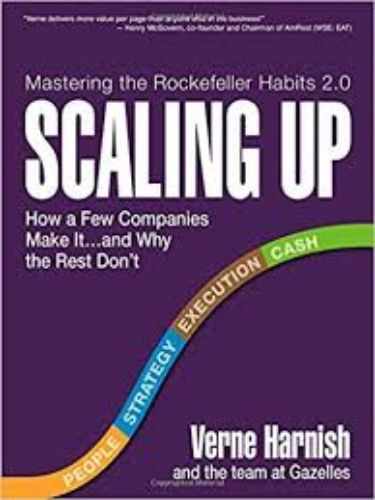 8. Scaling Up – Verne Harnish
Scaling Up is all about teaching you how to scale your business from something small into something huge. Not only does it teach the ins and outs of creating a large and successful business, but it also teaches you how to enjoy the ride and be happy at the same time.
Check it out on Amazon here.

Conclusion
Whether you know that you don't have the right tools and experience to get a small business off the ground, or you're simply looking to always be learning more, we think that these books are up there with the best. No, not all of the books here will suit your needs or style, but some certainly will, and they might just give you the confidence you've been wanting to get started or go further with your own ventures.